So, I'm working on this project. Pics and description below.
I am re-painting my Harley Street Glide, adding "Ghost flames."
Using all SPI products (except the powdered pearl)
Here is my Question:
SPI tech sheet says "Intercoat clear MUST be overcoated within 24 hours."
We are doing some involved ghost flames and graphics.
I have wet sanded the factory clear coat, sealed with SPI epoxy, then painted SPI basecoat black.
Going to spray SPI intercoat clear and then start taping and spraying flames and graphics (pearl in intercoat clear)
This will be a few days of work, we will not be able to get to apply Universal Clear within 24 hours.
Is this a big deal? Should we not worry about it? Or scuff with 1000/1200 grit before clear?
Welcome your thoughts! Will post pics when done.
Here is the project now:
Starting with a 2017 Harley Street Glide, perfect factory paint, not a scratch on it. Just want to make it better and add "Ghost Flames"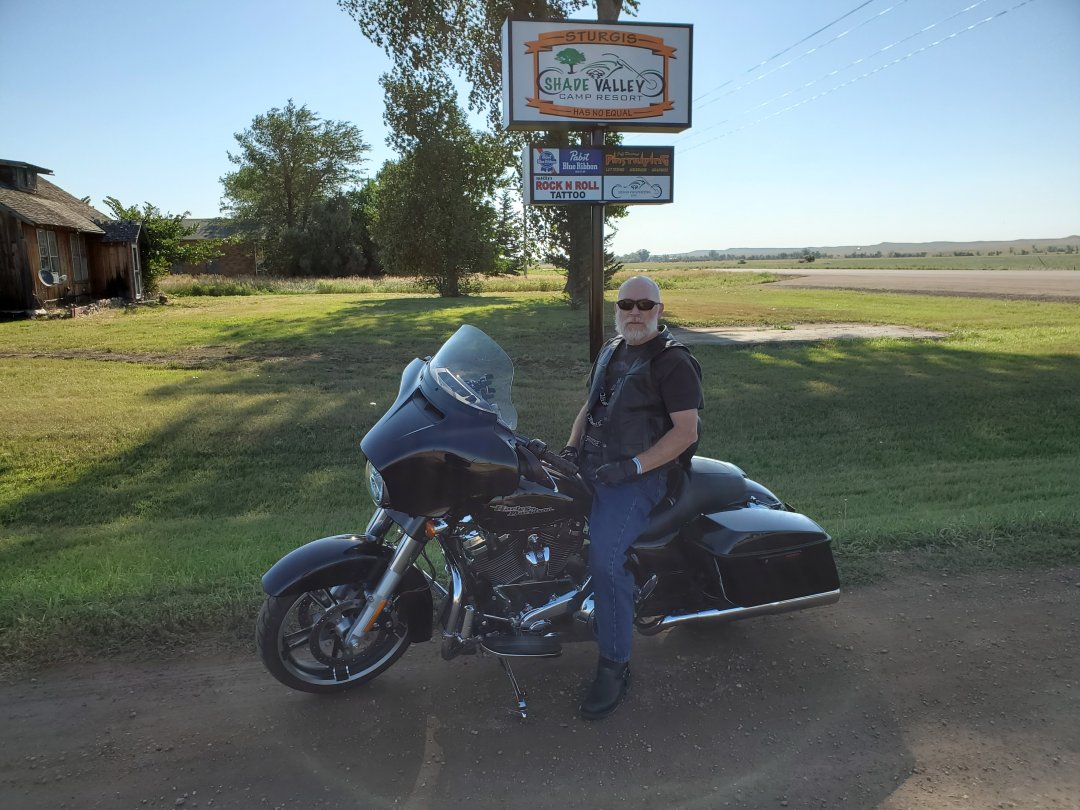 Here is the "naked" bike after taking off the tank, fenders, etc. Only made me a little nervous. Carefully bagged and labeled all parts. (No way I was taking the inner fairing apart. Hey, same color and you have no idea how complex this disassembly would've been . . .)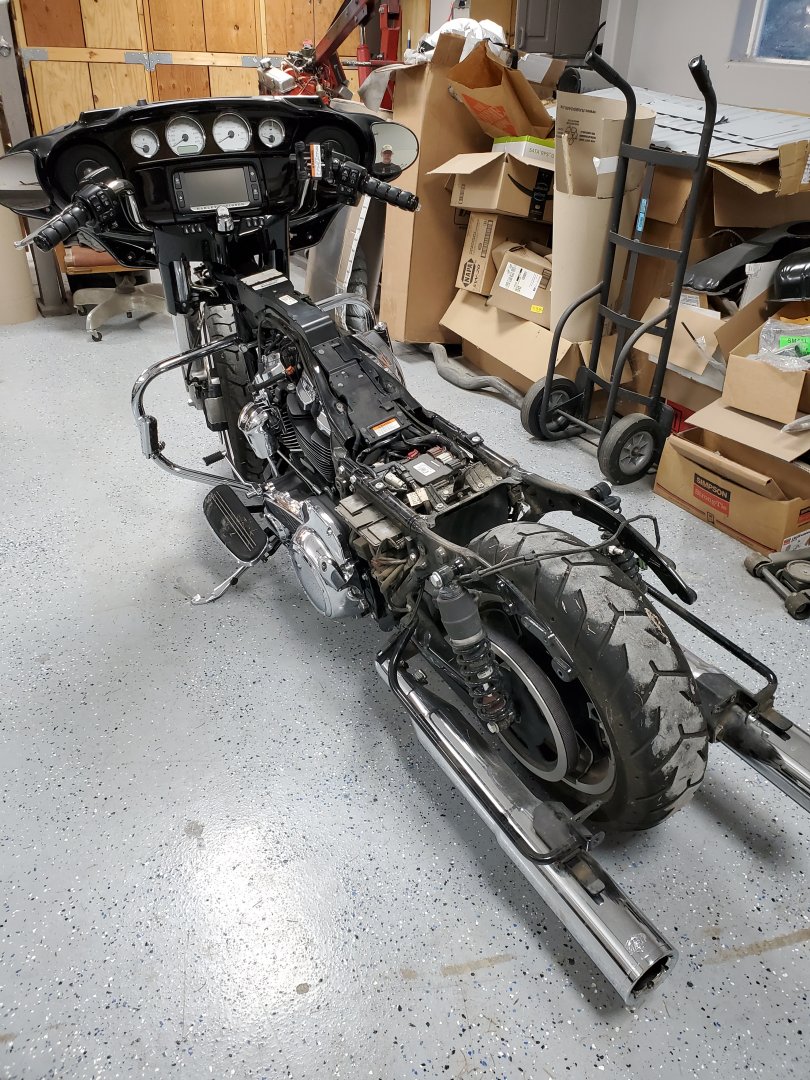 Wet sanding the factory clear coat off. What does it take to make the first sanding stroke on a perfectly good factory paint job on a $20K motorcycle? Take a deep breath, count to 10, grow a pair and just do it!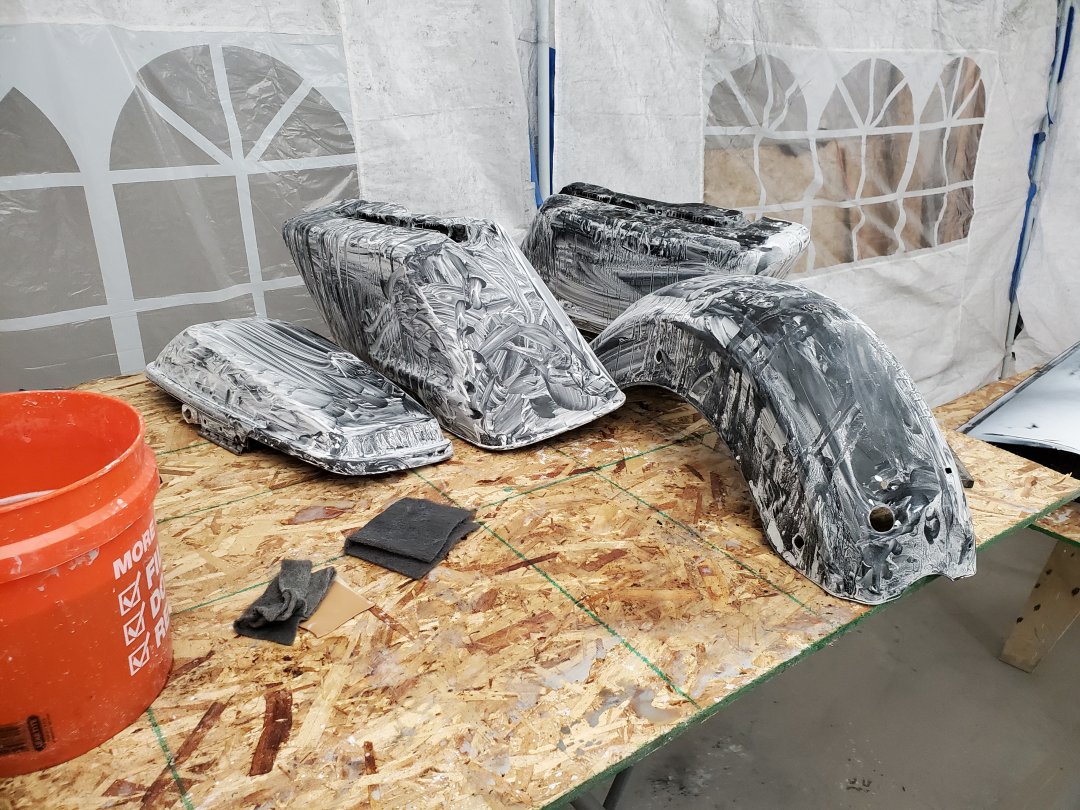 OK. SPI Epoxy and Black Base coat done (these are not the "done" pics, " they are "in process.") Took a few rounds of re-work and touch up, but we are ready for intercoat clear and then taping flames/graphics, shooting the pearl into the graphics and then universal clear.
I'll post updates.
FYI: Shooting motorcycles parts is fricking HARD, much harder than car panels! Have to figure out how to secure them, and all the curves and angles make it really hard to maintain gun distance and angle etc. Very challenging!