Hello everyone, complete noobie here! I have previously used POR15 many times, and for a long time I thought it was the bees knees. I'm not a pro in paint or body work, just an amateur who wants to make his cars last forever, and is willing to put in the work to make it happen. I thought that if I followed all the POR15 directions down to a T, I would be rewarded with awesome long term protection against rust. But I saw and heard things over time that made me question what POR15 could actually do, and now I'm at a point where I kind of lost and need some help. POR15 was my go-to product for all things rust related, and now that it appears that my faith has been misplaced, I'm not sure what to replace it with.
I'm in the middle of doing a mini-restoration of my 1996 Infiniti I30 that I've owned since 2003. I cut out all of the rusted metal and taught myself how to MIG weld to patch it back up. I scuffed up the new metal and wiped it down thoroughly with PrepAll, and then sprayed it with some 2K Epoxy primer I got from my local paint shop. I then sprayed some high build primer on top of that to smooth things out, and that's where I currently stand.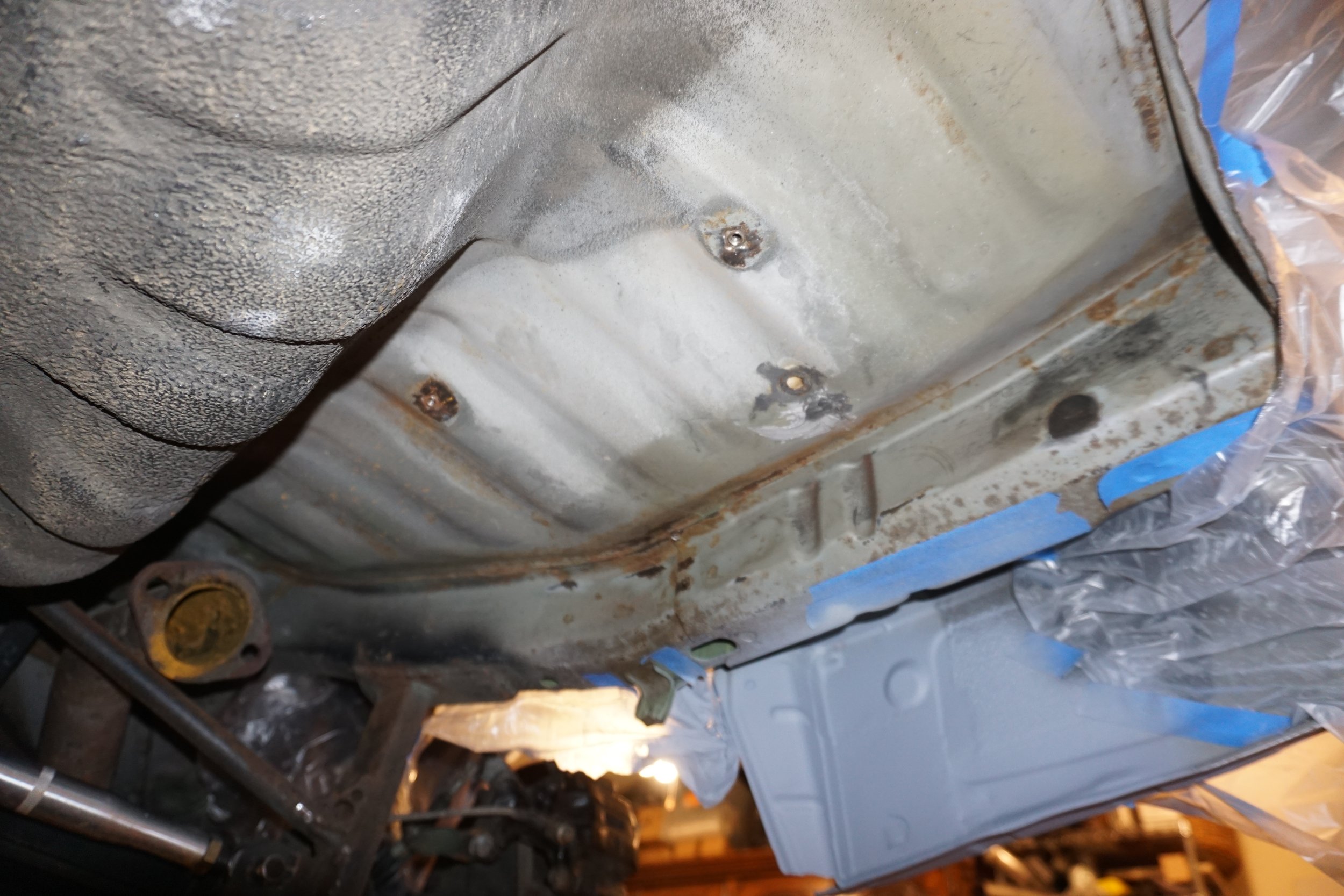 I know I need to get some paint on top of the primer, but I don't know how to approach all the surrounding metal. There is surface rust here and there, but nothing some sandpaper won't clean up. These are the areas where I was planning on using POR15, but it sounds like that's not a great idea. I guess my question to you is how should I approach those areas? Is the answer always "take it down to bare metal and then epoxy primer"? I feel like removing what's left of the factory coating is counter productive, since it's still in good shape in a lot of areas. How should I approach these mixed areas where I have fresh metal, old metal with good factory coating, and old metal with some light surface rust? I can't imagine spraying epoxy primer on top of light surface rust is a proper long-term solution.
I can't give the car an acid bath. I do have a 5 gallon bucket of Evapo-Rust, and was considering building some janky sprinkler system to continually spray the underside of the car with it until the rust dissolves. I also have some "Krud Kutter The Must For Rust" that seems to work faster than Evapo-Rust.
Additionally, I repaired the "side pockets" on either side of my trunk by cutting out rusted metal and welding in patches.
But unfortunately I've already applied POR15 in there.
As I understand it, the main complaint with POR15 is that it's so strong it cracks instead of flexes, so tiny cracks appear that allow moisture to get under the POR15 and go crazy while being undetectable. Is this generally accurate? Short of completely taking these side pockets back down to bare metal and spraying them with epoxy primer, would coating them with something like Fluid Film mitigate damage from cracks? Access is very tight in these pockets, and POR15 is very hard, so I'm not sure getting it down to bare metal is a realistic possibility.
Thank you for reading!