Alright, it showed up today (thanks for prodding me to check in to it wild cat)!
Unfortunately the two areas that really need attention (red and blue):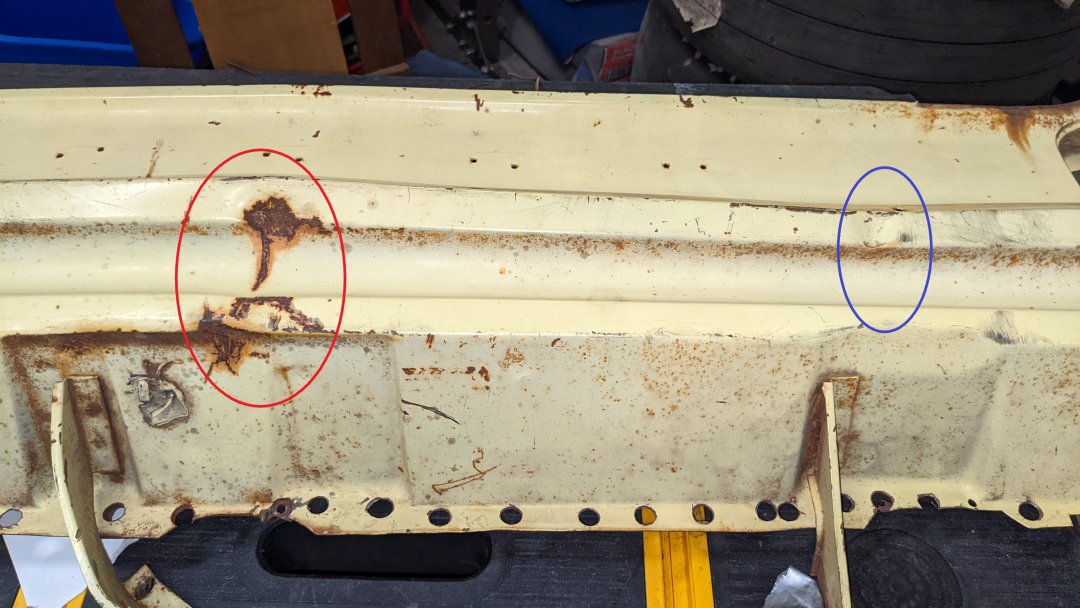 are behind latch tower (red) and brace (blue) that I need to take off to be able to get in there to work. Not a big deal really,
all in all I'm happy with my $400 purchase (except for the monstrous spot weld holes but what can you do).
and