My ultimate goal is a
really
nice paint job on my 1968 el Camino restomod project.
Working on the skill and confidence to do that.
So, I'm going to test myself on my 21 year old Suburban. I was talking to Barry and told him that and it made him laugh. He said something like "you must be serious about this if you are going to test paint a whole vehicle."
Paint arrived today, time to get started. SPI boxes are like Christmas in August! Just need a garbage can for all the peanuts...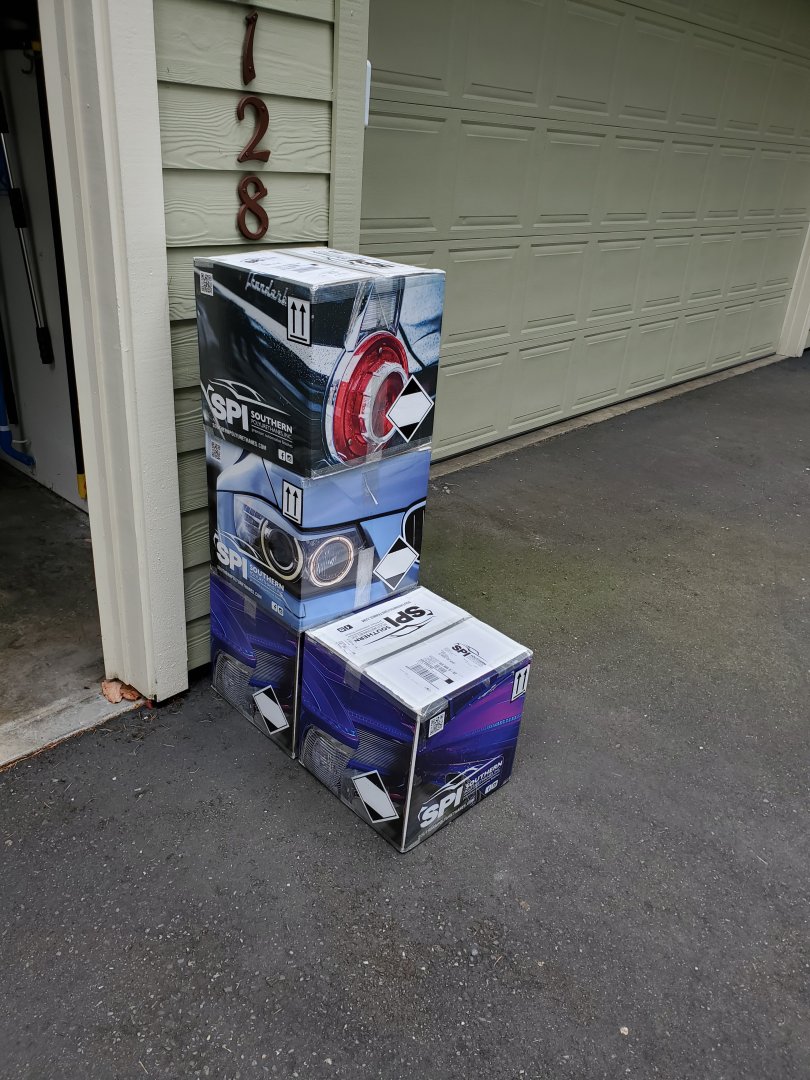 Here is the truck. In really good shape.
Luckily not one of the GM's with all the paint flaking off.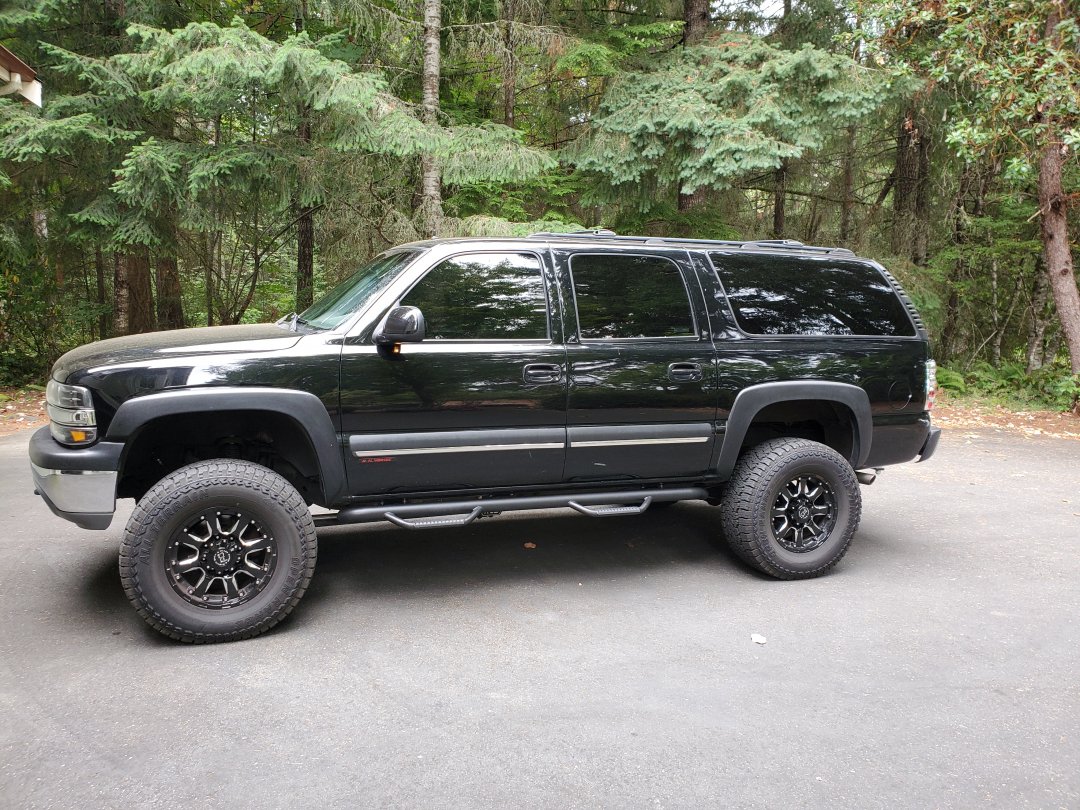 One small Dent, some scratches, and a handful of door dings. Going the same color so not shooting the jambs or pulling any glass, only the trim. And not painting the roof. The roof rack and hardware is a nightmare. 6" lift with 33" tires, Shaq can't see that roof and it's in good shape anyway, with a nice seam to tape at.
Going to add cowl hood and pocket fender flares for a more custom look. New hood showed up Monday with a forklift tine sized hole in the box and a big Dent, so that got sent back.
This "SHOULD" be almost a simple scuff, tape and shoot job. Famous last words, right?
With me luck!