Well I thought we were done spraying yellow paint when the welding cart was complete, but I guess it's been long overdue. It's been quite a while that we've seen any bus repairs, but one got the side skirt panel mangled up enough that the county's transportation dept took it out of service. It was raining so I didn't get pictures of the bus today, so I'll have to get that in a few days.
Picked up some stainless #12 screws and Kyle media blasted the heads for adhesion for paint...
SPI Epoxy primer mixed as sealer...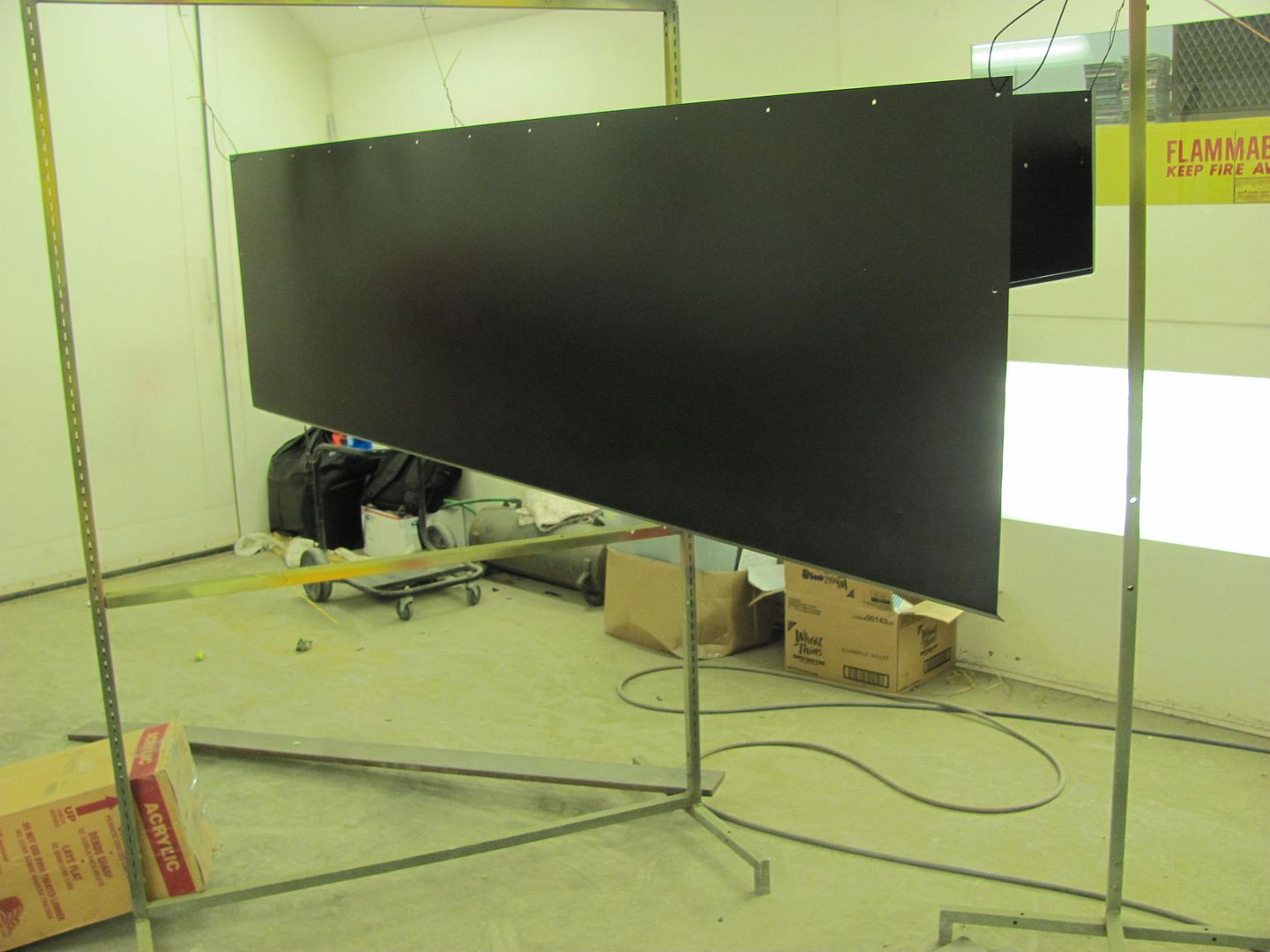 Some BASF Urethane applied...
The rub strip at the bottom of the skirt panel was pretty mangled as well, the new comes in a stock 10' length, so it will need to be cut to size and drilled prior to black paint. We also have a brace behind the skirt that was pushed back a ways, it will need to be pulled out and re-welded. More to come...