Soooo...got a 60 gal. 5hp *ahem* Ingersoll Rand SS5L5 compressor from Tractor Supply in mid October. I've never had a decent size compressor before, always fiddling around with 29 gal. oil-less junkers so I was pretty pumped about having something that could run all the tools that my little compressors couldn't. Finally got it all installed last week and noticed the belt going crazy. Found the flywheel was running about a quarter inch out at the edge making a decent wobble. I emailed IR customer support and they said that they would send me parts if I wanted to fix it myself or that they could send a tech to fix it. I didn't want to mess with waiting around for a tech, so I said sure, send me some parts and I'll fix it myself. I asked what parts they would send, including my address and shortly thereafter without any reply saw the ticket was closed......3 days later and a package arrives on my doorstep. What's in the package, you might ask?......A quart of oil.
A quart of oil...to fix a wobbling flywheel. Guess I shouldn't have said in my original email that the pump was starting to knock, that must have been the only thing they focused on.
Anyway, just wanted to see if any compressor gurus out there know if this is normal behavior for a compressor pump flywheel? A quarter of an inch runout on the circumference? I took the flywheel off to hopefully find that it was warped but found that the shaft is bent a bit. The flywheel is flat as far as flywheels go...here's some pics of the measurements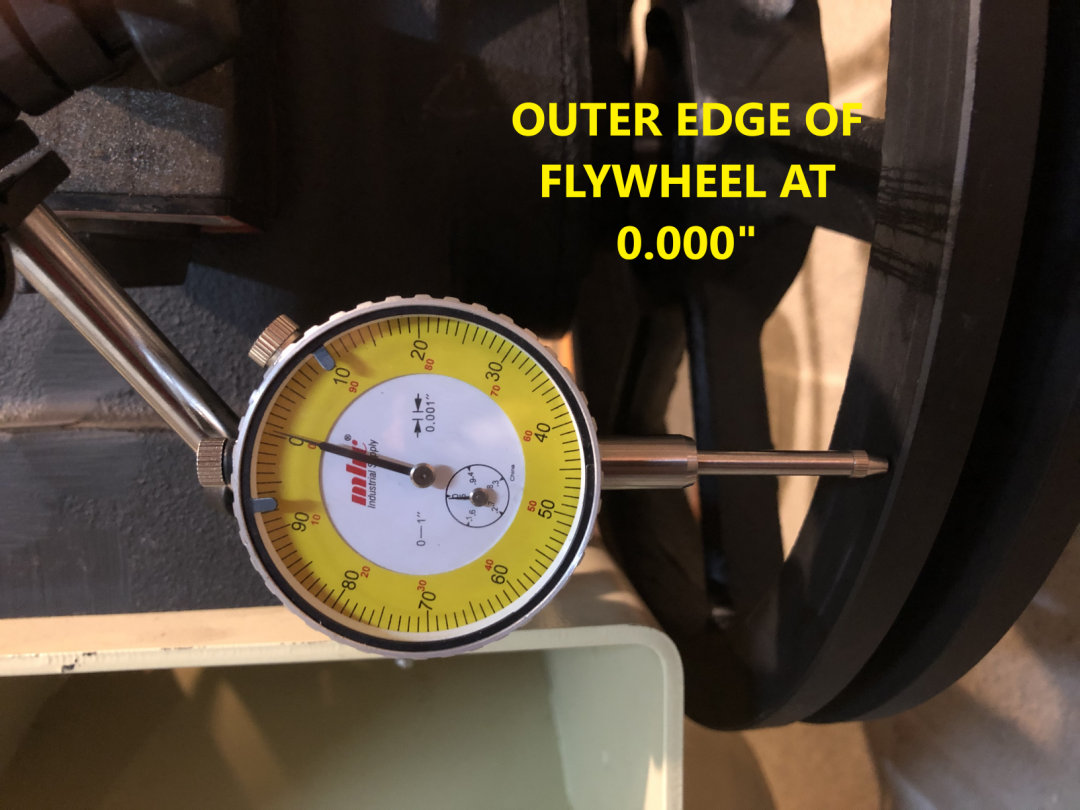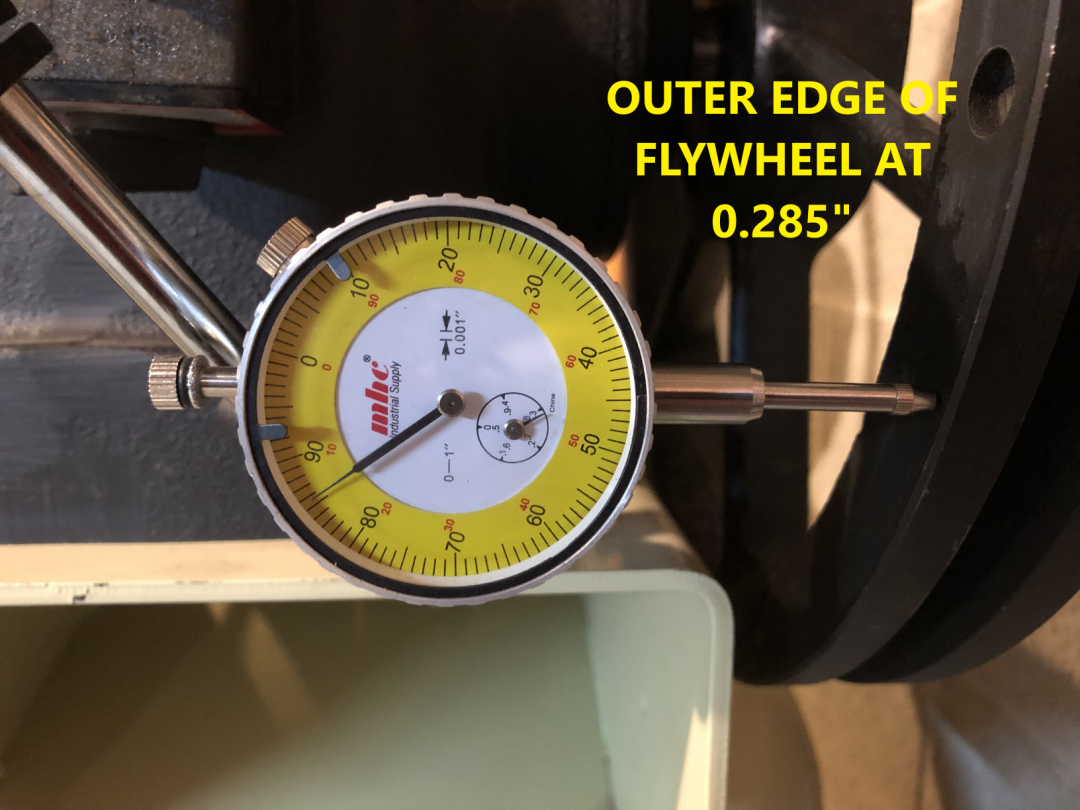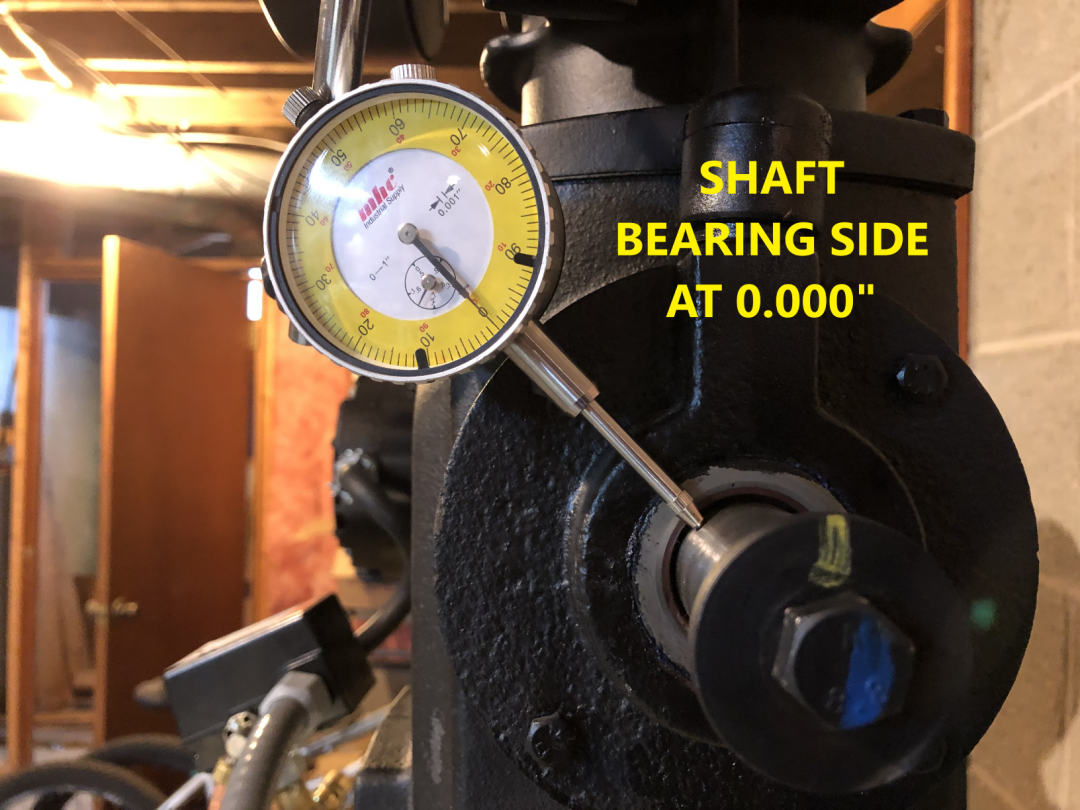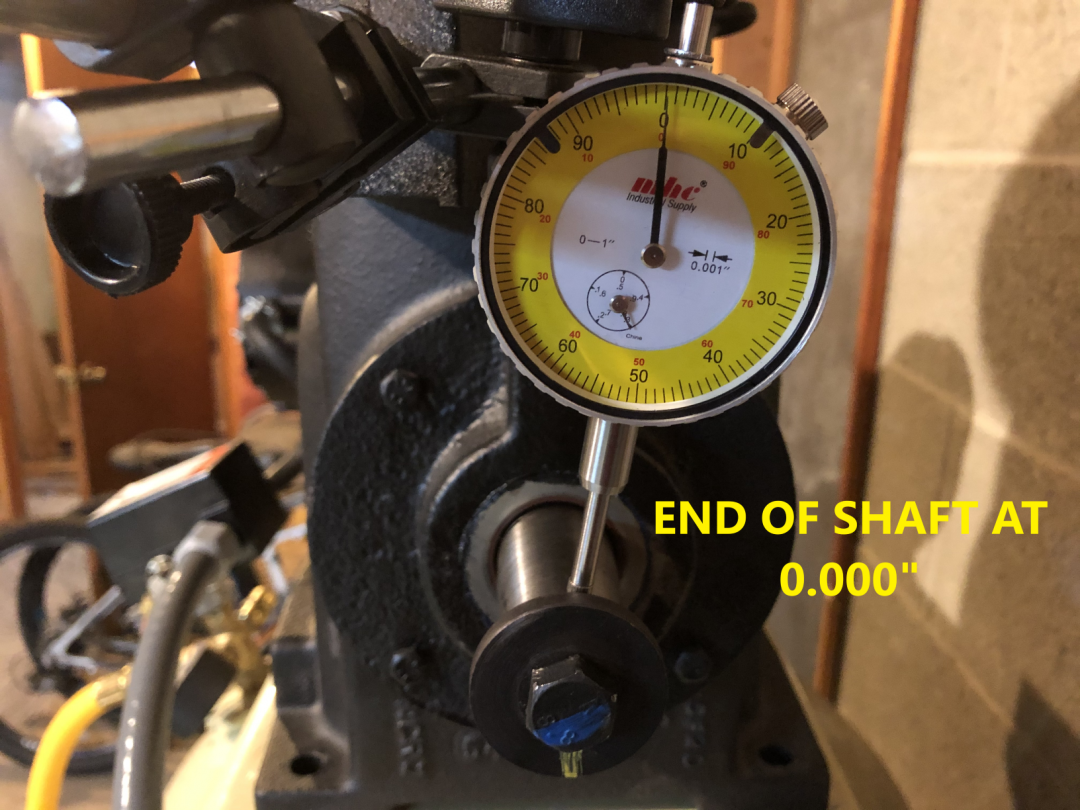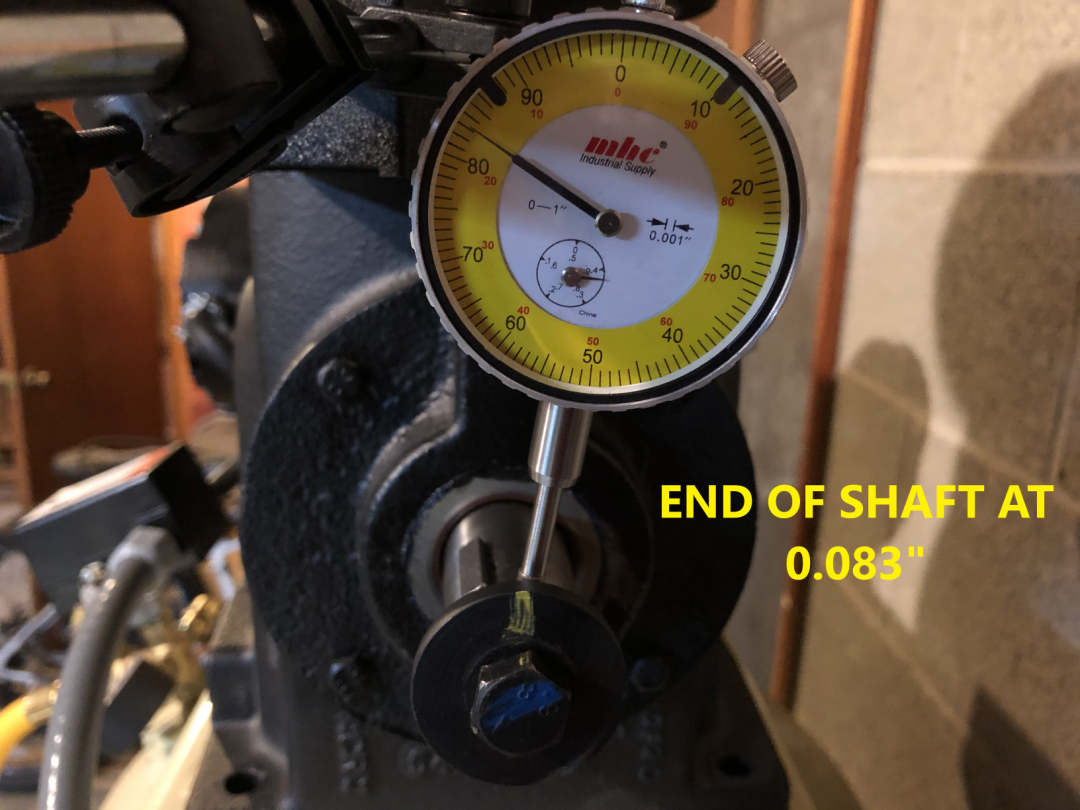 Seems like a lot for a compressor, but maybe compressor pumps aren't meant to have tight tolerances? Am I being too demanding of IR to fix a problem that isn't really a problem? I emailed them again today with these pics attached, asking for some real parts like maybe a crankshaft kit or a replacement pump. Time will tell I guess.