I had taped around this oval hole (for windshield wiper stalk) with blue hardware store tape as an attempt to protect the paint during assembly.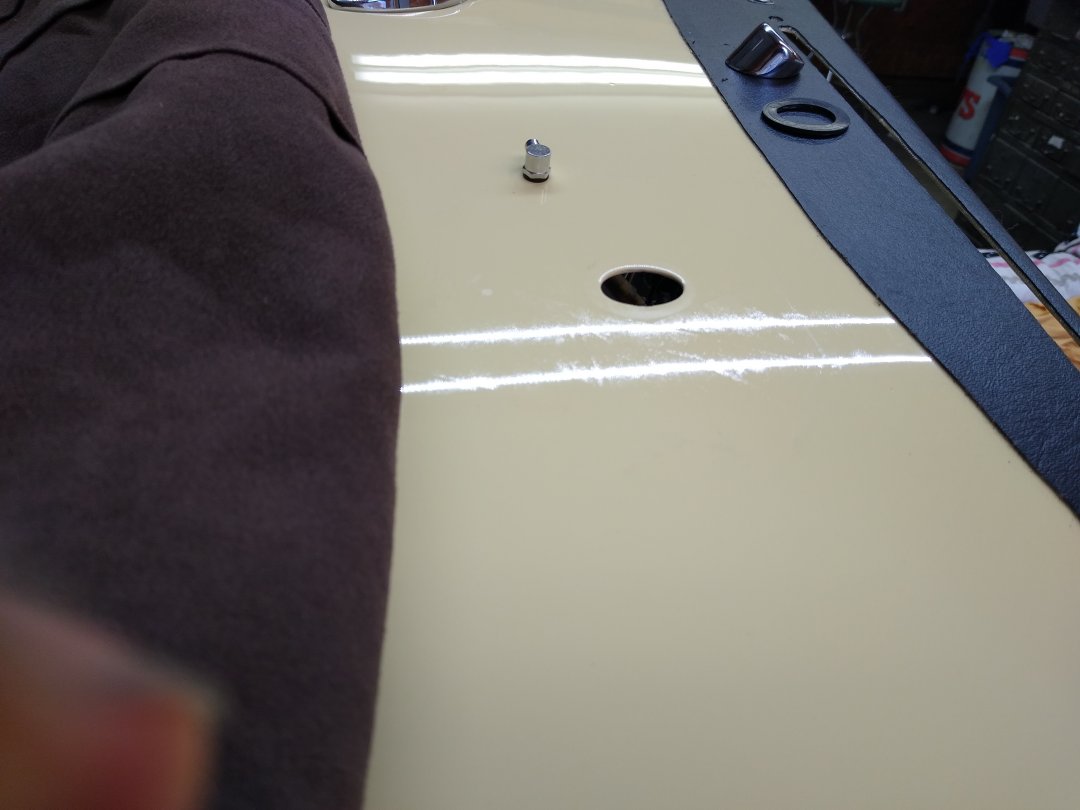 The tape was on for probably a week, which may have been my mistake. The pic shows how the tape has left an imprint in the clear.
I have similar marks on the trunk lid from where I had it sitting on a padded work stand.
The car was painted in August 2019. 50% reduced epoxy sealer, set overnight, 3 or 4 coats Motobase activated, set overnight, then 4 coats UC, cut and buffed fall 2019.
Pretty limited exposure to UV light, it's been outside for 8 hours at the most.
Is it normal that the clear is this soft almost a year later? I don't see any way to correct this, I don't feel comfortable sanding it out so lesson learned, I'll live with it.
I guess with as much as I have learned from the forum, I still had not picked up how important it is to get a car out in the sun before you put it together.
Thanks to SPi for fantastic products, and the forum has taught me so much.