This 1969 Mach 1 was bought new by the current owners Aunt who was a school teacher in West Virginia. It has a 351 with a 3 speed manual transmission. The current owner bought it in 1992.
Looks pretty good in the photo.
Around 10 years ago he quit driving it when he noticed this rust around the power steering bracket. He did tell me a few years ago he did take it out for a short drive.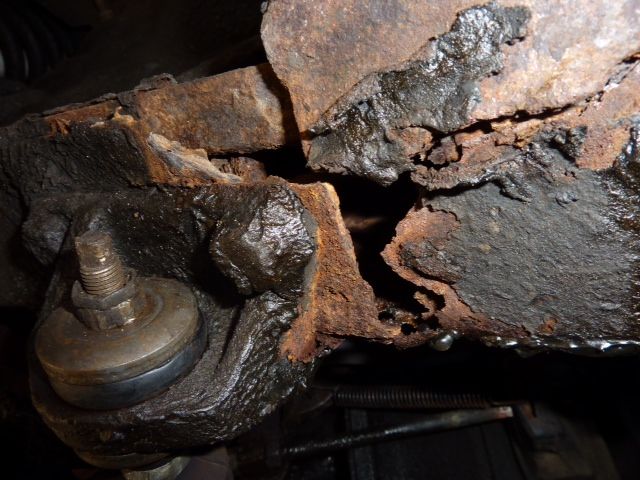 The owner starting taking it apart and had it delivered to us.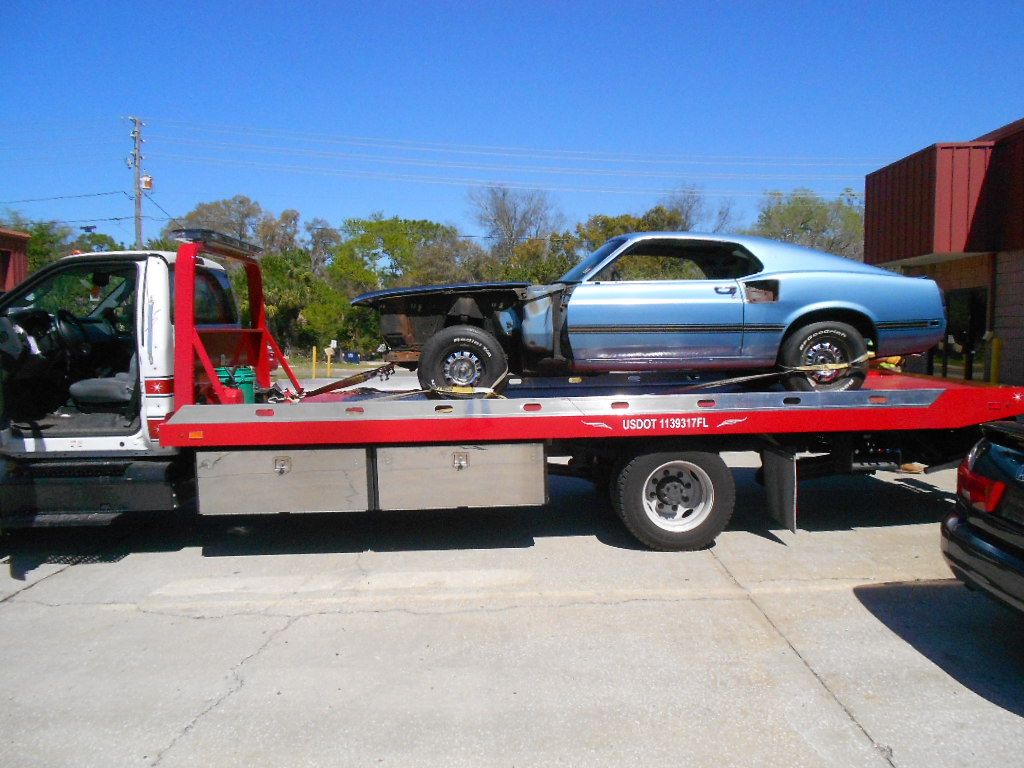 I noticed around the quarter scoop hole that something was going on. It looked like they had put a quarter patch on. This is what we found. They had a quarter skin over the original rusted out quarter panel.