Over the last few weeks we got everything finalized enough to bolt the seats in. I should have pretty much all the under dash stuff done on the drivers side, since I last posted I finished up the AC vents, AC/heating control, parking brake assembly, and a few other odds and ends. I cleaned up, painted, and rebuilt my original heating heating control, it was kind of a hard decision on what to do with it for a color combo and I think it ended up fitting in nicely.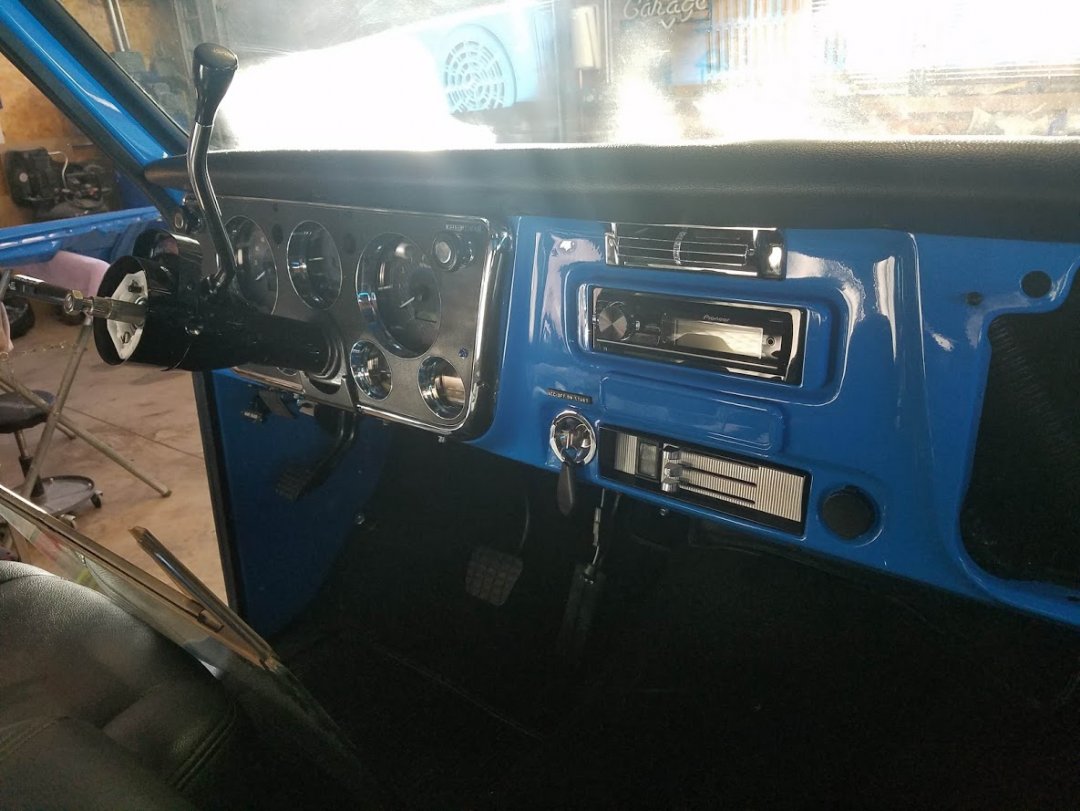 Once the seats were in I wanted to move onto installing the doors, I was able to get the passenger door on and aligned without any major issues. Im real happy with how it turned out, its great to see it on and fitting decent. Ive had them on and mocked up prior to paint but I was really second guessing myself on if they were going to look decent.
With the door on I started working on installing the internals, I go the wiring ran into the door, and installed the window regulator but ran into a snag with the vent window fitting around the power window motor, so I need to do a little experimenting on order of assembly.