I've power washed, wire wheeled, welded holes in firewall, degreased twice. Next I'll sand down a little more with poly carbide and 80 grit.
Unfortunately I won't be able to sand blast the frame or remove the body from the frame
All I had was a gas-less flux welder with min/max setting. There are some pin holes in a few spots. The pinholes should be taken care of with the primer, right?
Is it even worth it to paint with good quality paint if I'm not able to get in the tights spots to remove dirt/grease?
Photo before removing fenders and before welding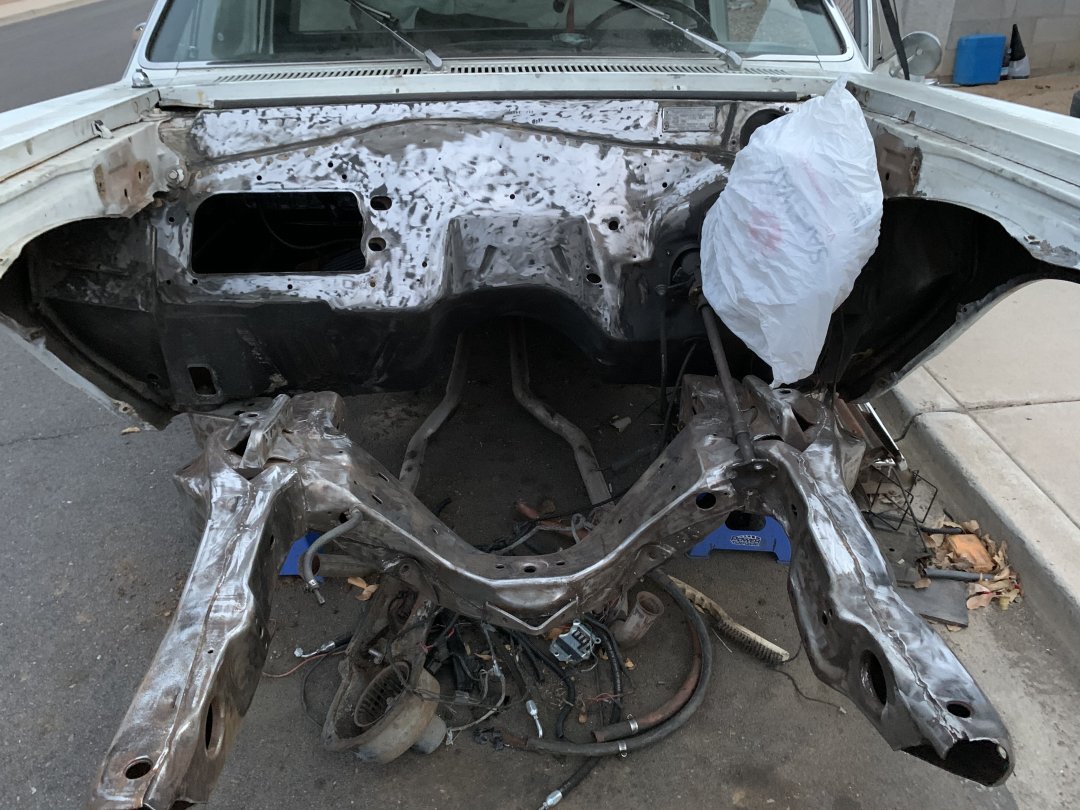 Last edited: