My body hammer rack has been running out of room, so I've been spending time lately cleaning up some of my extras and selling them through my IG account. One of the guys who just bought one of the hammers had seen my modified tight access hammer and asked if I could make one for him. Since I had a couple extra BF618's, I accepted the challenge. I had bought a hammer a few years ago from a retired body man, who must have needed a shorter handle at some point. Sad, because it was one of the older scripts. But we'll use this to make a new hammer that should last a lifetime.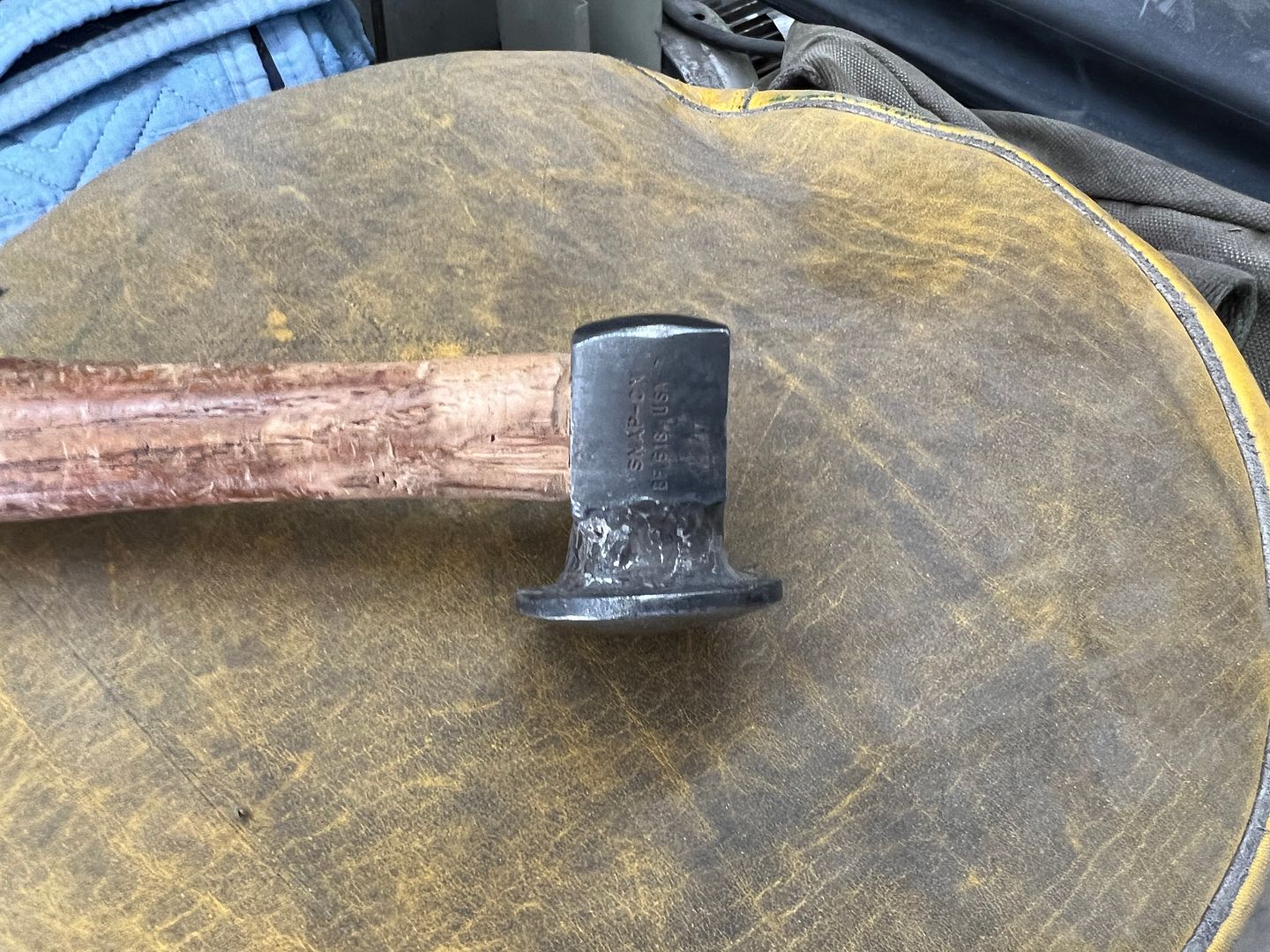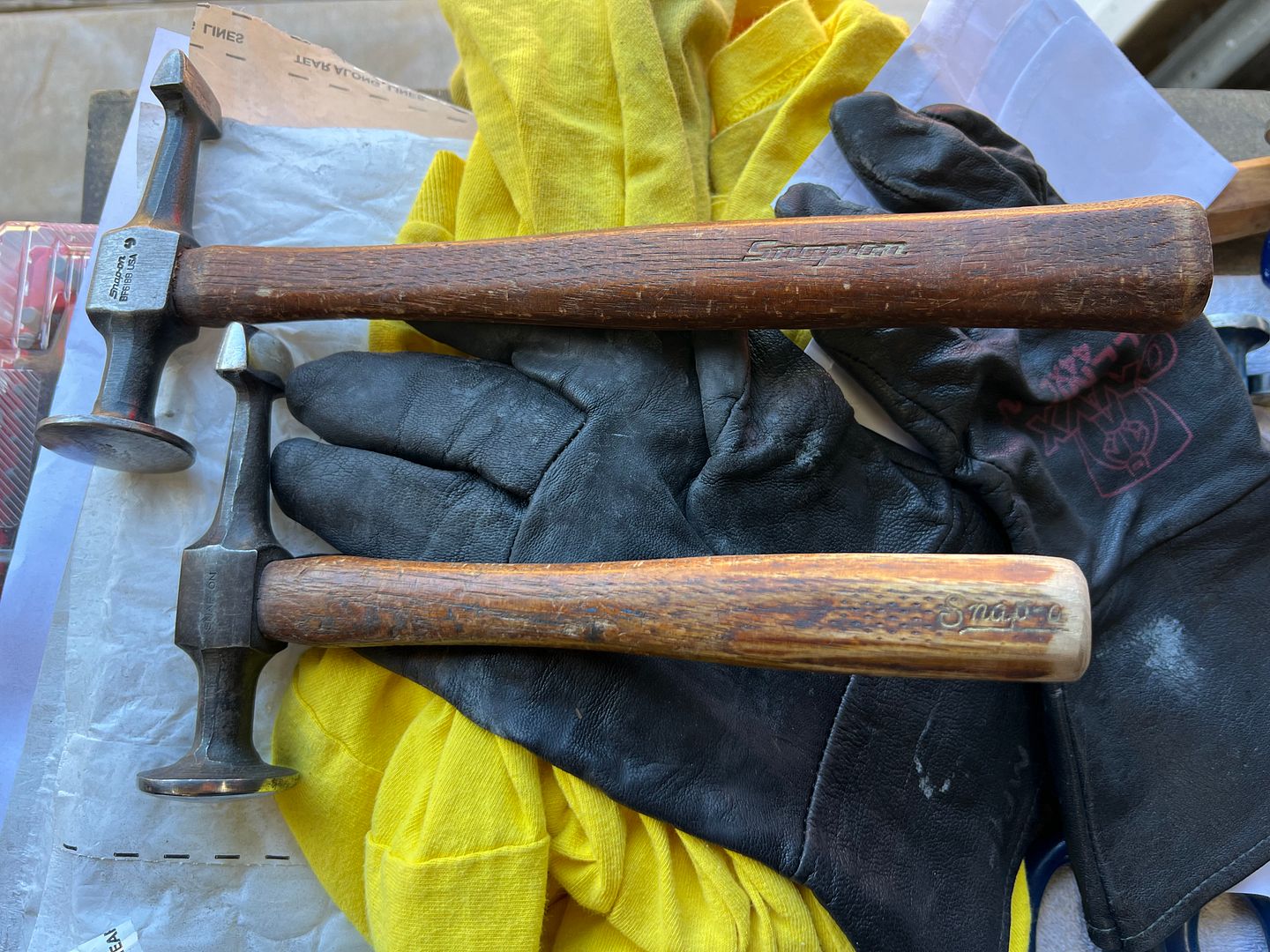 The hammer head is dissected with a cutoff wheel, and a slight angle is sanded into our mating surface to provide more finger room given the shortened head.
The parts got TIG welded together using ER312 rod...
and cleaned up with a die grinder
Taped off, media blasted, and painted....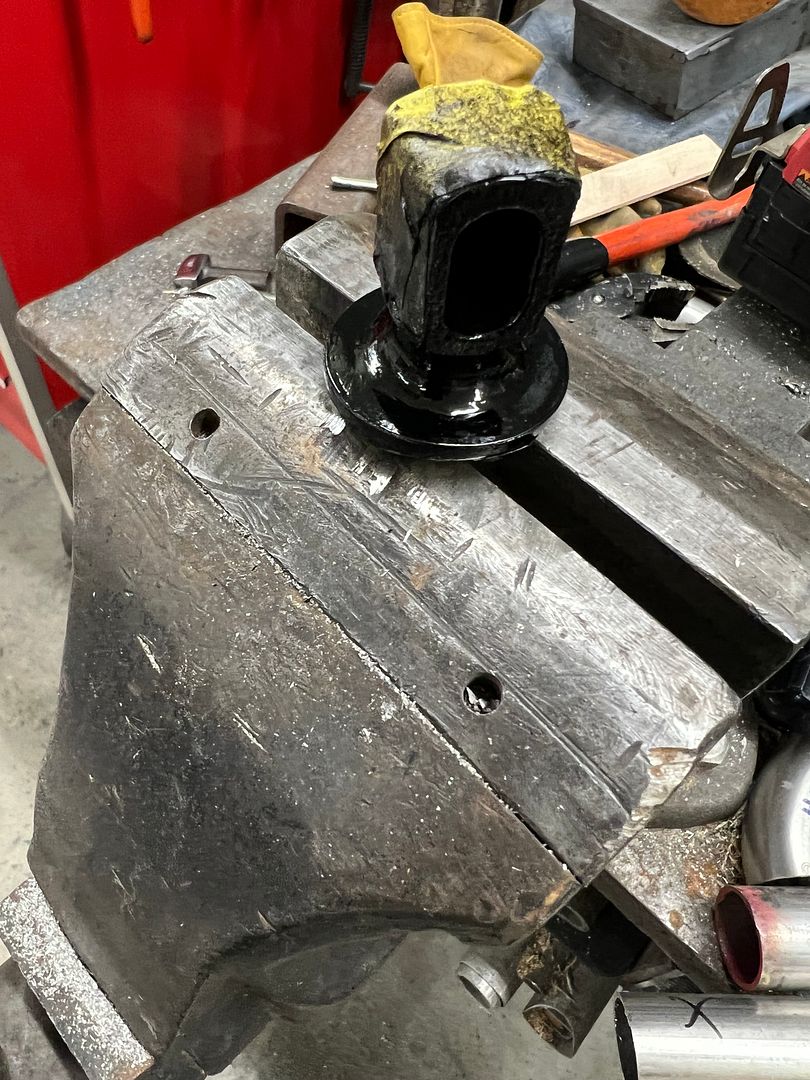 I had a replacement hickory handle that didn't have the faceted sides, so flats were sanded, handle fitted to the hammer head, finish sanded, stained and satin finished.
Assembled..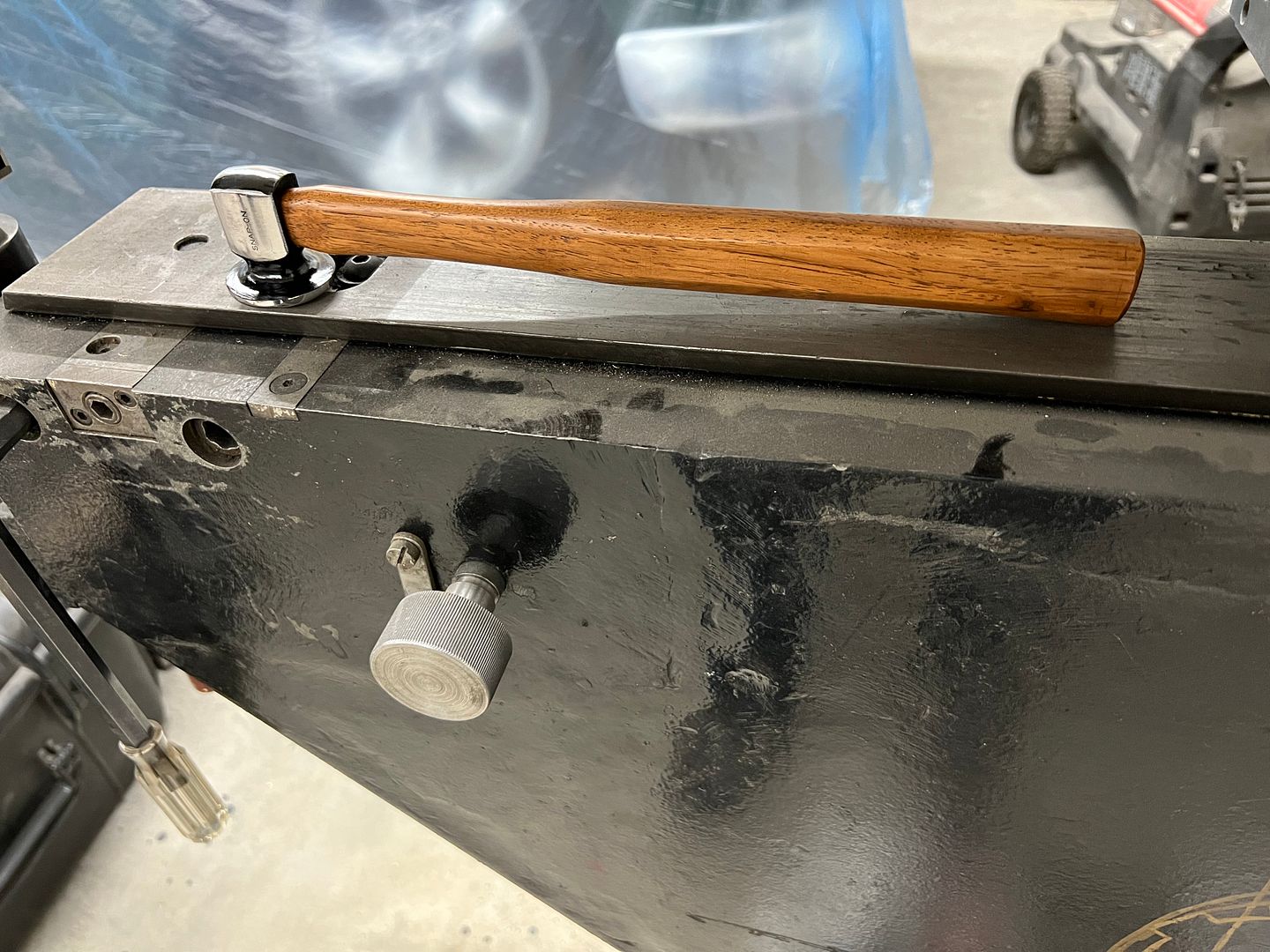 So the main reason for making this hammer is that Snap On does not make it with a crowned face. Their tight access hammer, the BF612 has a flat face, which is counter productive in most cases because you'll need it inside of a quarter panel or door, where typically you have a concave crown inside the panel to contend with. A flat face hammer is going to leave coin marks with every strike, the crowned hammer is more suited. The other issue to address is that with the short hammer head there is little finger room when the head face is parallel to the handle. With a slight angle added, we've increased the finger room..
Ready for shipment to MI.
Looking back at the first picture (my hammer), it pales in comparison. Might have to clean it up as well....
Last edited: