My air distribution and filtering system needed to be upgraded.
There was an earlier thread from Chris Hamilton about the Arrow desiccant canister and that was very helpful.
I ended up re-doing my whole system.
3/4 inch PEX straight from the compressor to the paint booth and then put in the Arrow 5-stage system, which included the desiccant canister.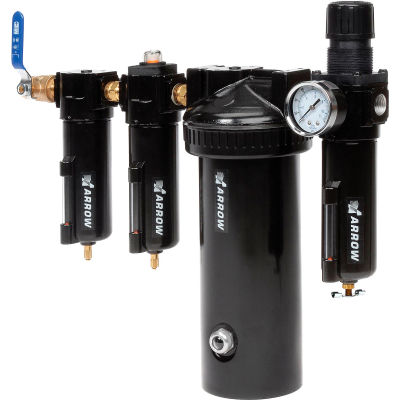 Arrow StageAir Desiccant Dryer C7612XL, Zinc & Aluminum Bowl, 1/2" NPT, 250 PSI. Buy it and Save at GlobalIndustrial.com
1/2 inch Flexilla hose, with Flexilla 3/8 inch NTP, high flow connectors.
That ought to get clean, dry air at max CFM to the gun!
Yeah, a 36 inch drip leg is excessive, but I wanted to get it close to the ground so I could bleed off most of the pressure and then catch the water in a bucket rather than making a mess . . .
I tee'd a leg off of the 3/4 inch PEX to a separate area of the shop, for pneumatic tools. That leg has it's own simpler filter/water trap/regulator.
We'll see how it works!