Today we worked on some rust prevention up inside the roof. This is between the roof skin and the perimeter structure just above the windows.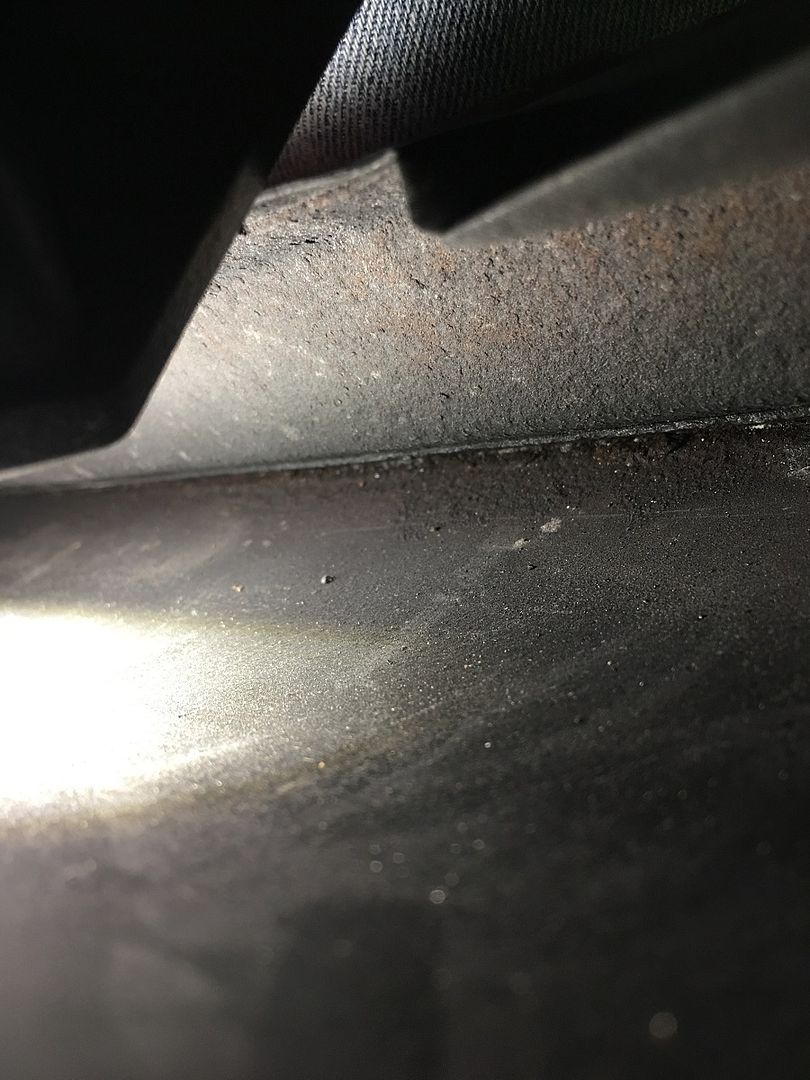 The car was rolled on it's side and SPI epoxy poured into the area, acid brush was used to cover everything we could..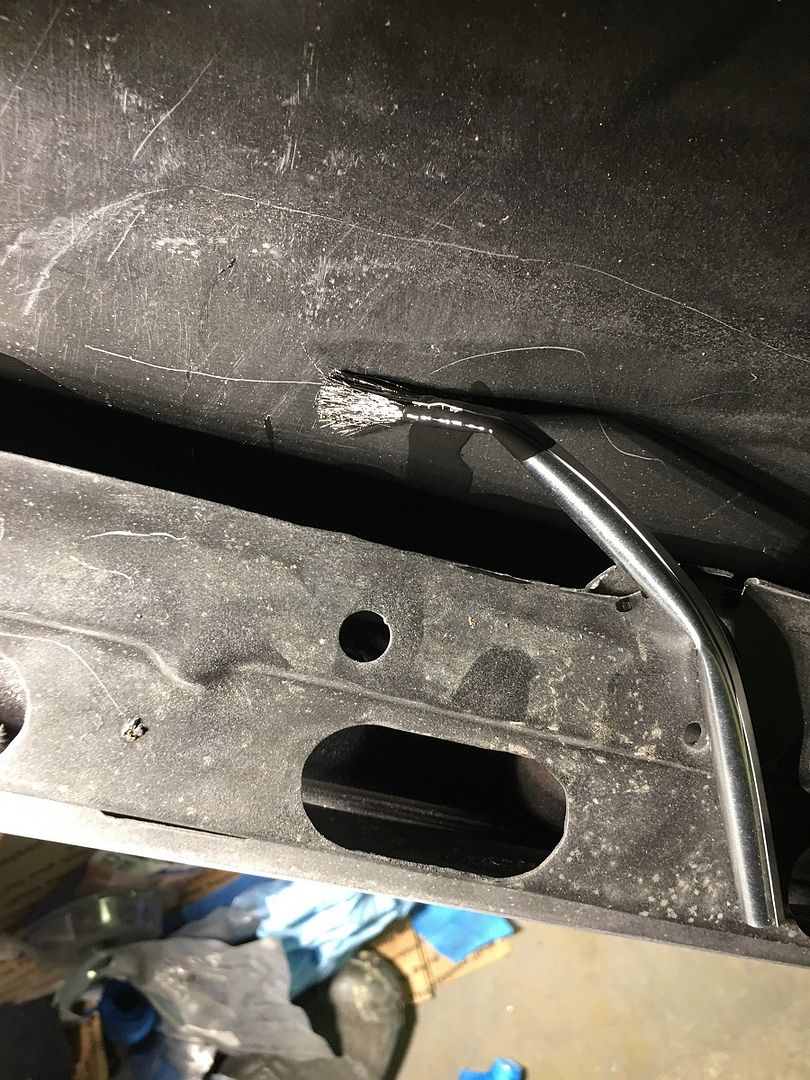 Once the entire passenger side had been flooded around to the liftgate hinge, we rolled the car right side up again. It wasn't long that we had paint dripping on the top of the rocker panel.. It was running down inside the A Pillar and running out the bottom of the dogleg. This is a good indicator of exactly where the roof condensation runs to when it reaches the A Pillar, and why we had rust issues there.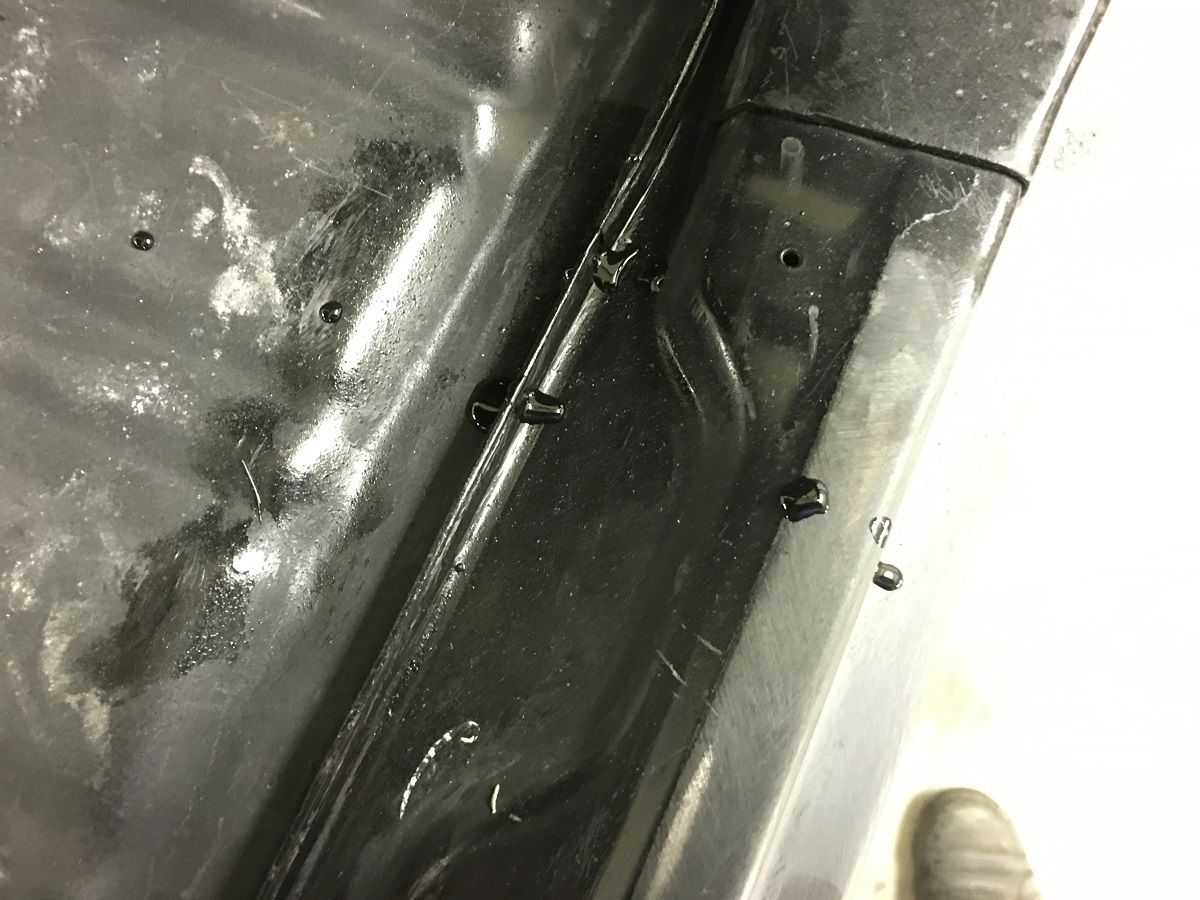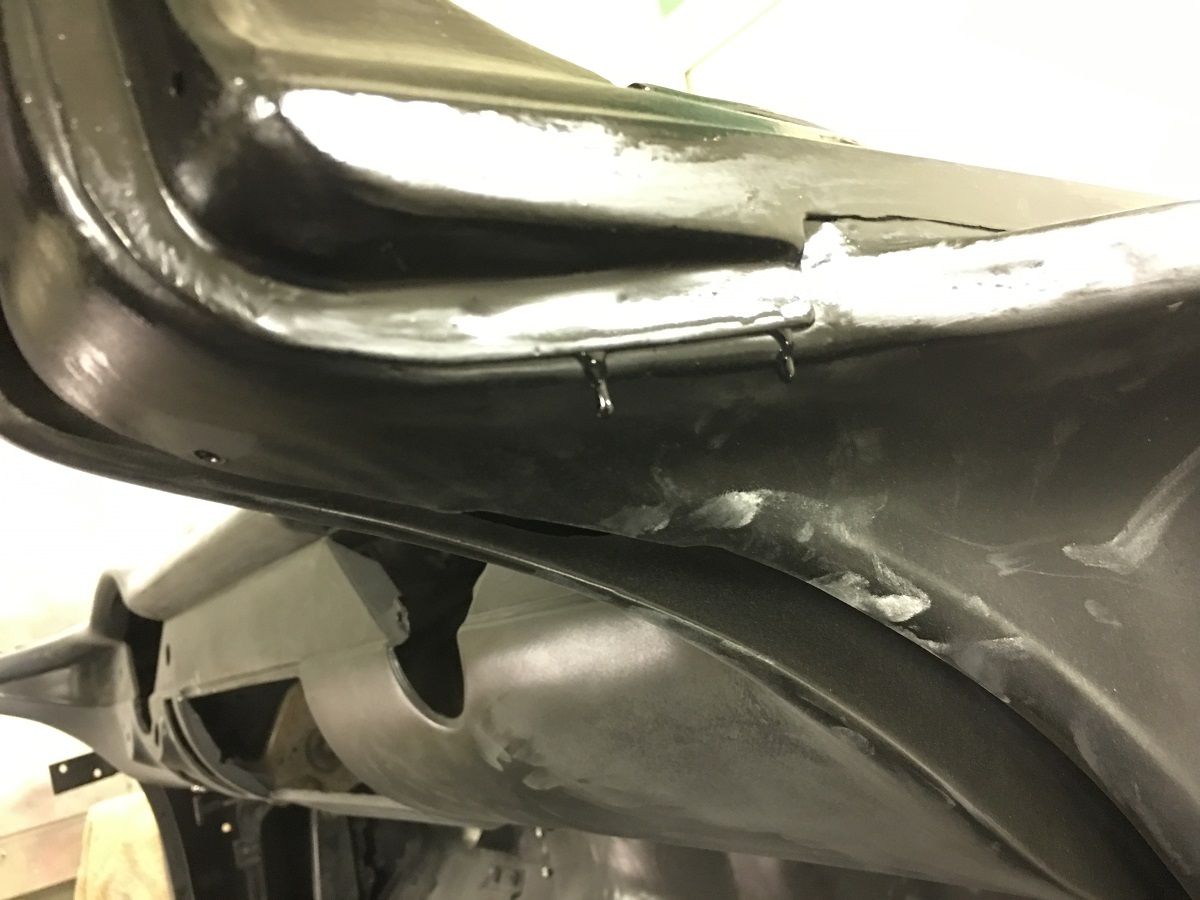 Here's a picture of when we opened the roof for rust repair, showing what the condensation did for us..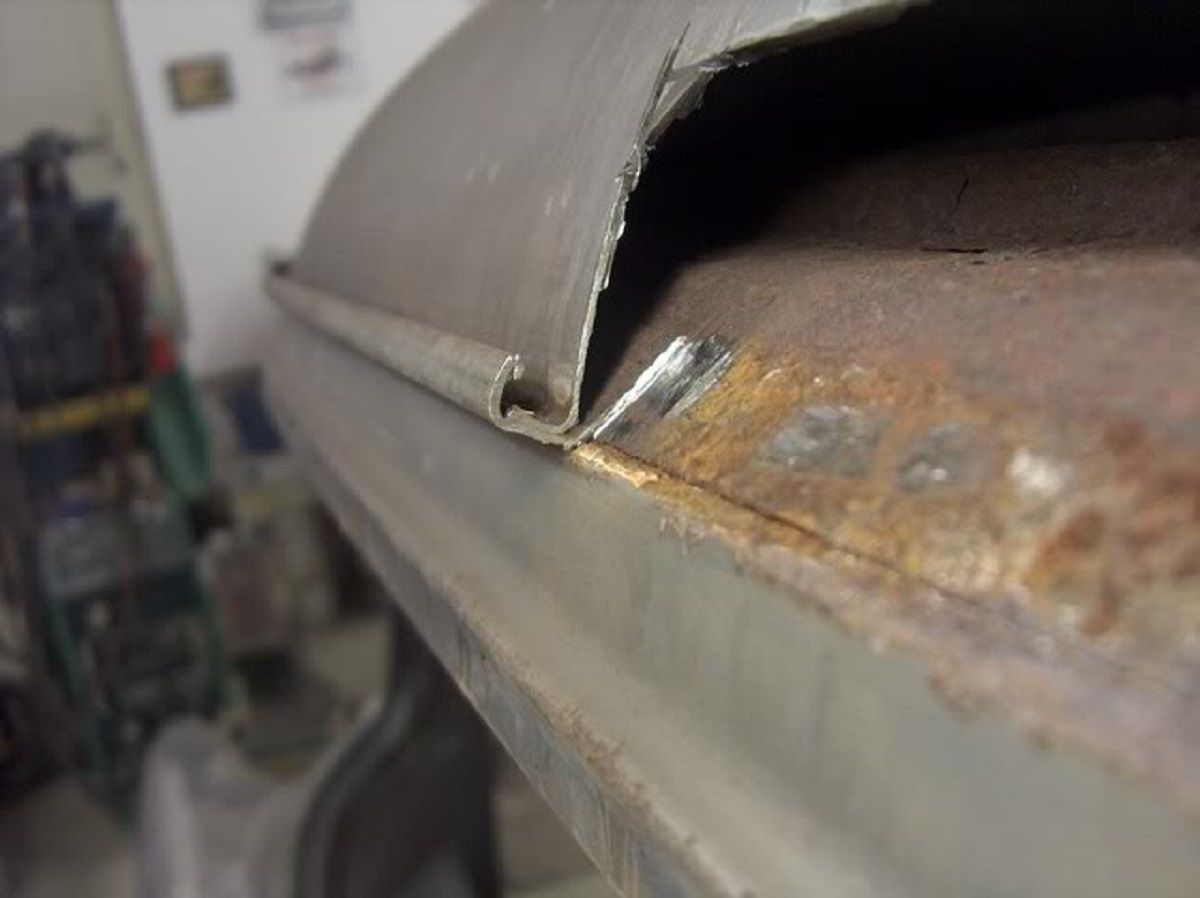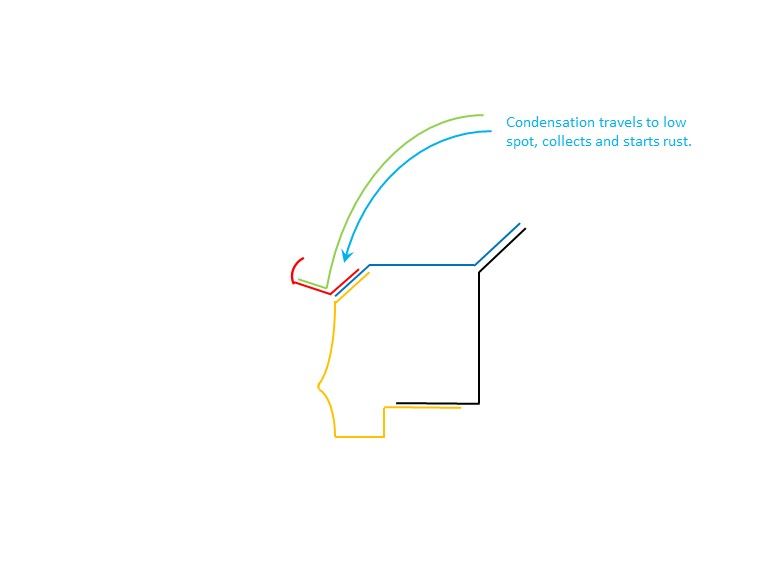 So our primer is sealing the joint between the roof skin and the structure.. We found an opening above the windshield that would help us to flood the front seam....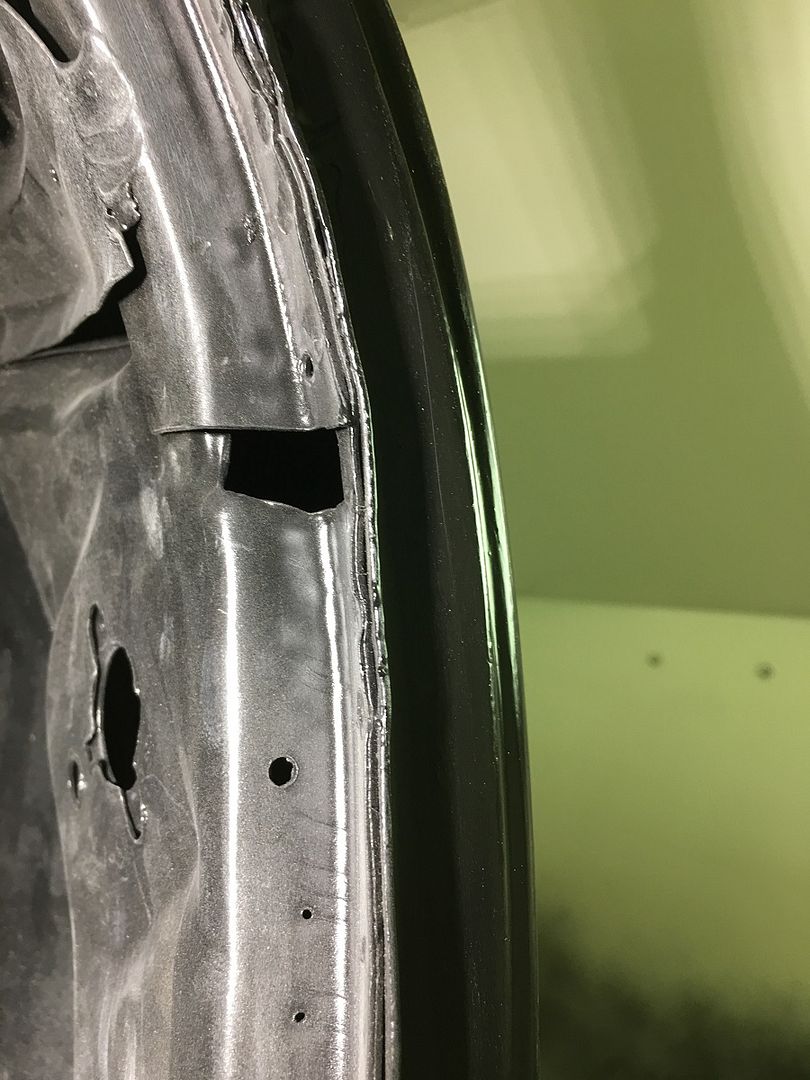 We opened up an acid brush to form a funnel, and poured SPI Epoxy in the area..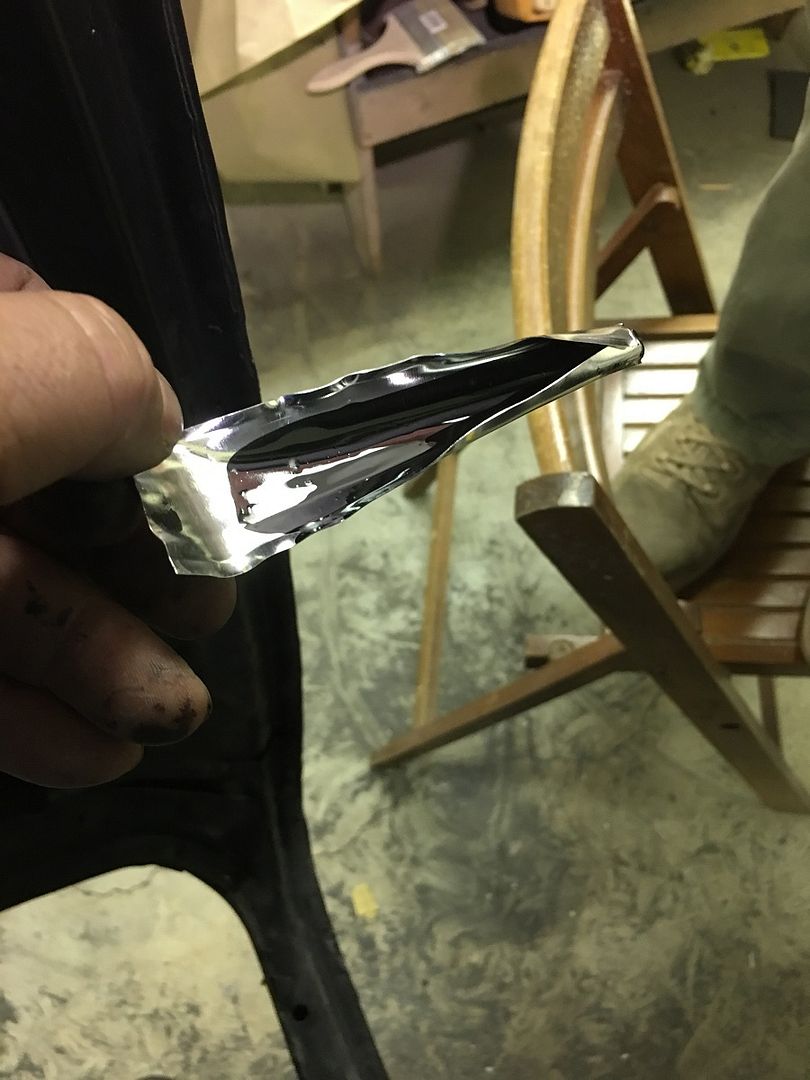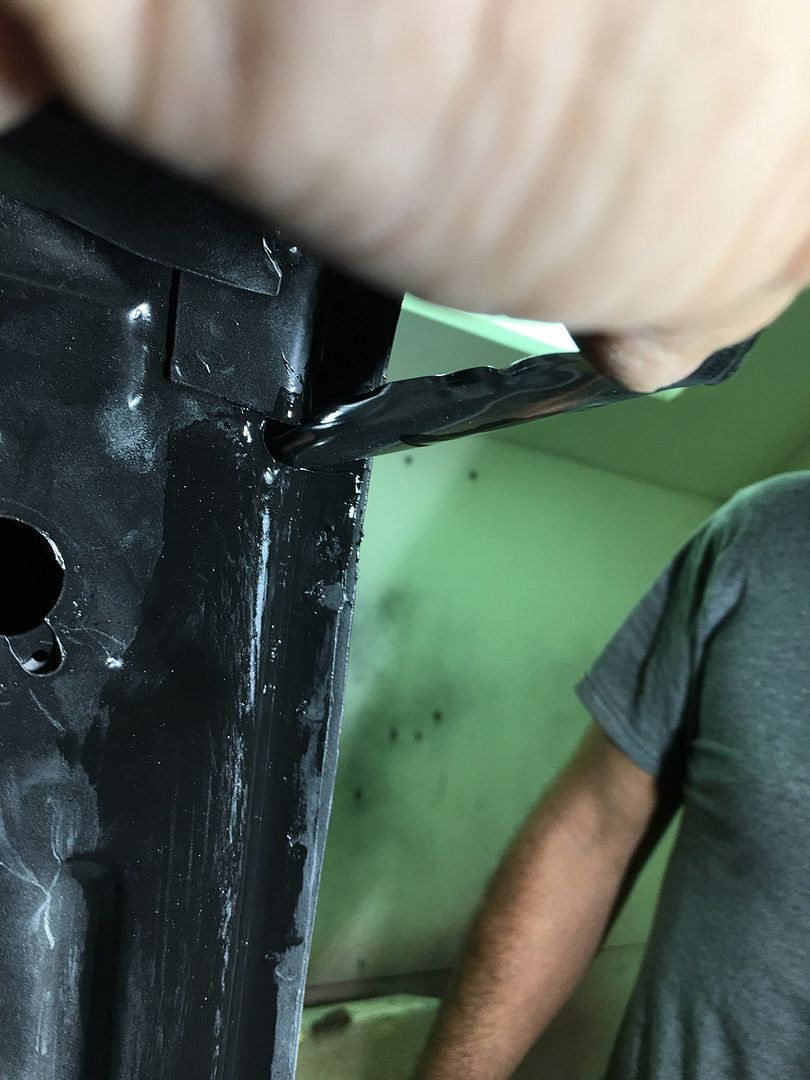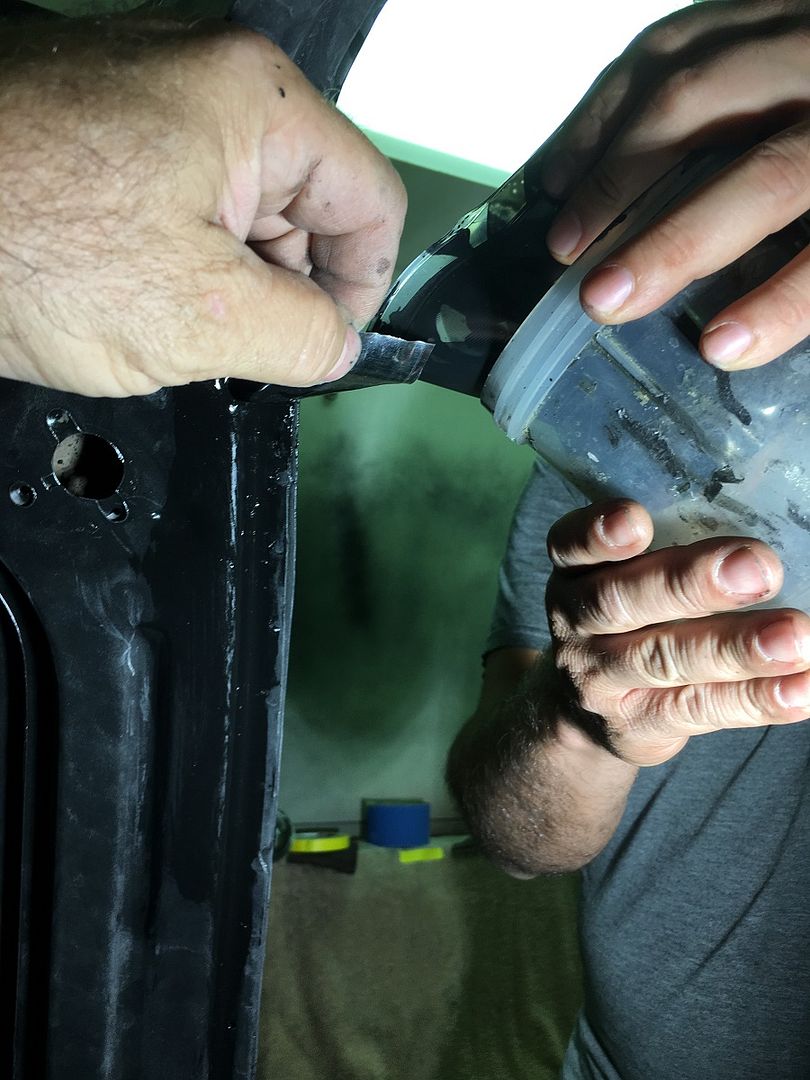 A puddle out of the A Pillar dogleg shows we have good flow through the windshield...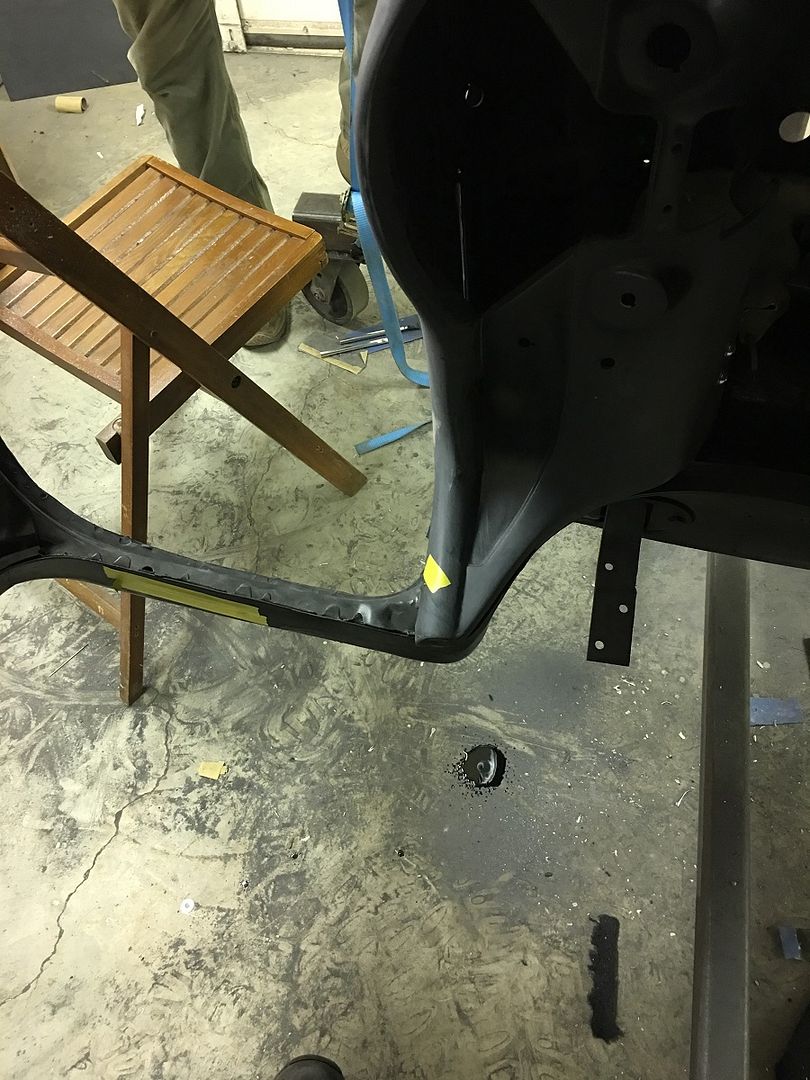 To insure everything was covered above the windshield header, we joined two acid brushes for an extended reach over the header, and bent to match the roof skin profile....